Rams QB Matthew Stafford downplays severity of nagging elbow injury, says it's just 'a little soreness'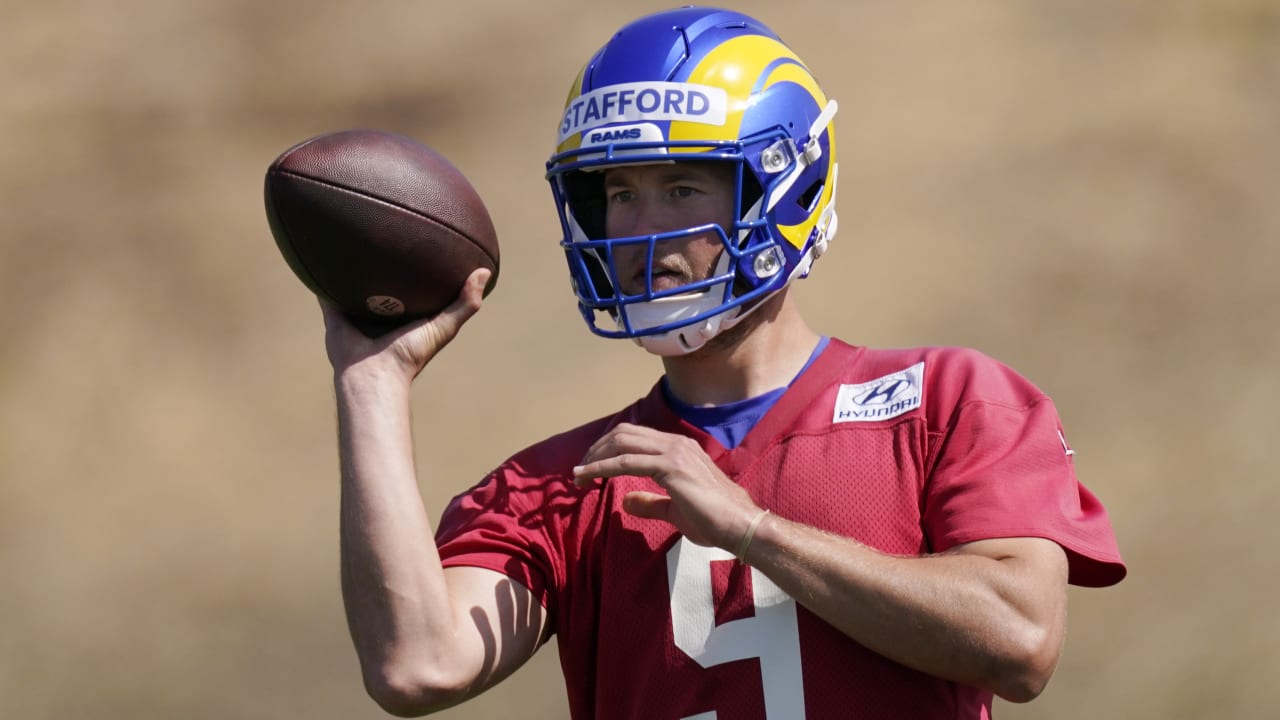 With the media and fans watching Matthew Stafford closely to assess his throwing arm, the Rams quarterback has a message for them: Just watch him throw.
"I don't know if you guys are watching, I feel like I can throw anything I want today," Stafford said. "When I get these opportunities, I just want to be smart to make sure I can come here, relax, relax like I did today, and go from there."
Throughout the offseason, Stafford has been dealing with a lingering elbow injury that requires anti-inflammatory drugs and prevents him from throwing in the spring. The season is now just a few weeks away, and questions remain about how Stafford can manage the pain and how much it will affect him throughout the season.
But head coach Sean McVeigh said earlier this week that the Rams are lightening Stafford's workload in light of those issues, but he still said the team isn't concerned about Stafford playing his best in Week 1. The ability to be in top form and reiterated Stafford's claim that anyone who watched him pitch Saturday could tell he was doing well.
"He threw it in the yard today and it looked really good and felt good. We were very much in line with our hopes and I think you could really see it," McVeigh said. "The ball came out of his hands and pitched all types of pitches, so I think he was trying to show you guys that based on how he was pitching, you probably didn't have too many questions to ask him or so today."
While Stafford and McVeigh both downplayed the injury when talking Saturday, with the quarterback saying it was just "a little sore," the problem could actually be more serious, reports NFL Network insider Ian Rapoport Said Stafford was dealing with severe tendonitis, also known as "thrower's elbow." Rapoport said that while Los Angeles doesn't appear to be concerned about the long-term impact, any issues with the throwing arm are taken seriously for franchise quarterbacks, which is why the Rams are so careful to limit the numbers on behalf of Stafford De take.
With the preseason heating up in anticipation of the start of the season, and the pressure it may put on the injured elbow, we'll have to see how Stafford holds up and whether his reassuring words are true. But at the same time, after watching Saturday's practice, McVeigh said he's at least not worried about his QB at all.
"I do know that, the way he looks today, I don't think you'll know what's going on," McVeigh said. "He's feeling fine. So, I know I'm going to sleep better tonight."